FDI Moot Team Achieves Success with JILP Members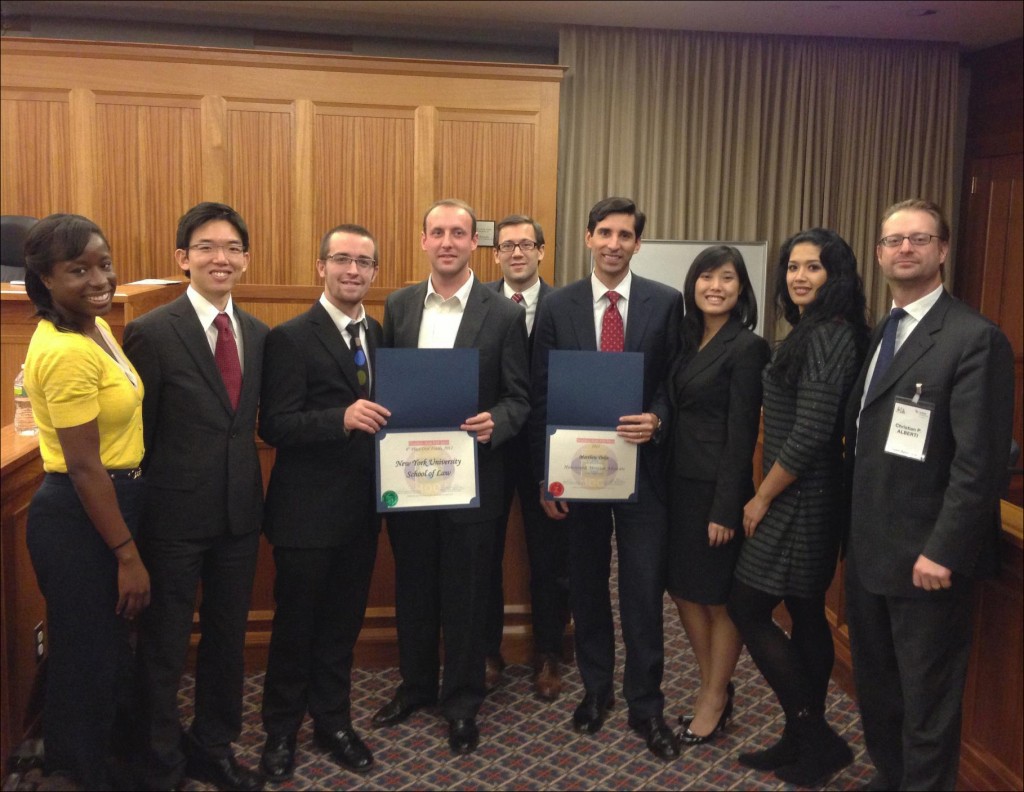 NYU reached the semi-finals at the 2012 Foreign Direct Investment International Arbitration Moot in Boston, Massachusetts.  The Journal of International Law & Politics had four members on the team with Wonjoo Choe, Matthew Delja, Benjamin Guthrie, and Rebecca Shieh participating.  Matthew received an Honorable Mention Award as one of the top ten oral advocates, while Rebecca also placed in the top 35 speakers.  NYU faced teams from throughout the world during the competition: Addis Ababa University (Ethiopia), Charles University, Faculty of Lawn (Poland), Harvard Law School (USA), Universidade Federal do Paraná (Brazil), University of Hong Kong, Faculty of Law (China), and University of Ottawa, Faculty of Law (Canada).
This year's moot problem dealt specifically with annulment procedures in ICSID arbitration. Nearly 40 teams competed in Boston, representing more than twenty countries from around the globe.  NYU's FDI Moot Team is coached by Christian Alberti from the International Centre for Dispute Resolution and NYU alum Jocelyn Burgos.  It received additional support from Professor José Alvarez and the Hauser Global Law School Program.